Who is West Virginia Wholesale?
WVW has been importing wholesale products for retailers and marketplace sellers since 2015. We're also a Top Rated Seller on eBay, a Pro Seller on Amazon, and a registered Amazon vendor offering products to Amazon directly. We have distribution relationships in China, Germany, India, Malaysia, Philippines, Poland, South Korea, Spain, Taiwan, Vietnam, and here in the US.
Wholesale Customer Satisfaction
100%
Amazon Performance Metrics
100%
Amazon Customer Satisfaction
94%
eBay Performance Metrics
100%
eBay Customer Satisfaction
100%
How much cheaper could you be?
While many products look alike, when we do our price watch on exact-match items sold directly by Amazon, the average savings across all categories is between 15 and 20% every week. The running national average is 16%. When we seem close, remember there are no surprises like extra shipping or sales tax with us. It's all priced upfront so you always pay what we say. What you really pay there doesn't show until checkout.
Do I have to sign up?
No. You're welcome to checkout as a guest, but registered users get faster checkout, past order access, coupons and specials. Even when we're close to Amazon in some categories, this should always give you an edge!
What about VIP programs?
We don't charge membership fees or require big purchases to get you the best price and service. You're already a VIP to us! If you want to save even more and earn some tidy commissions too, consider joining our
WVW Affiliates
program.
+5%
Cash Back +
Referral Commissions
What about selection?
We represent products we think you'll be happy you bought, so that's what you'll find instead of weeding through thousands of items in each category. That said, we also compress inventory by manufacturer for faster viewing. You might find 50 different super hero themed designs from the same manufacturer under one listing in phone cases, for example. That makes us easier to browse while still offering a deceptively large selection.
How is this even possible?
Our two biggest expenses in pricing are selling fees and two way shipping. If we sell you a $10 wallet on Amazon that weighs 8 ounces, Amazon gets $2.49 and USPS gets $3.49. Of course we also pay to ship it here first. We'll always have to pay something for shipping, but many countries subsidize shipping to encourage exports and USPS partners with them to provide door to door delivery with full tracking. It takes longer, but our suppliers can ship to you directly from across the ocean for less than it costs us to send it across town. We've asked them to do just that so we can sell you that $10 wallet here for $6.95.
-38%
Shipping & Selling Fees
So this is drop-shipping?
Not as you usually think of it. You're buying our inventory directly from us. These are the same products from the same suppliers we always have available wholesale. We're just shipping them directly one at a time to keep costs low. You'll never find yourself dealing with a seller in another country by surprise like you can on big marketplaces. There are no other sellers. All your customer service happens right here. If you ever have to return anything, you'll return it to us right here too.
Inventory Distribution
United States - WV, CA, NJ - 27%
Europe - DE, PL, ES - 16%
Asia - CN, IN, KR - 39%
South Asia - MY, PH, TW, VT - 18%
Not all products are on this site.
How long do I wait for shipping?
US products usually arrive within 5 business days. Heavier items like laptops coming from overseas will often ship by DHL or UPS and arrive within 10 business days. The worst case scenario on items light enough for standard overseas shipping is that you'll receive tracking within a week and the item will arrive 10 to 15 business days later. Shipping is free no matter where your products are and all orders get shipment tracking.
Usual Maximum Wait
Domestic - 5 Days
Expedited International - 10 Days
Standard International - 20 Days
What about returns?
If there's a mistake and you do not get the item you purchased, or the item is not as described, or it arrives damaged, just let us know within 10 days of receiving your order. If you have to return it, you'll send it to us here in WV and we'll take care of your refund. Most electronics products also have manufacturer warranties in addition to our policy and that paperwork will be included with the item. Please understand we can't take returns for reasons like "changed my mind," "ordered by mistake," or "no longer needed." We'd love to offer you an unconditional return policy even if we've kept our end of the bargain, but that's paid for by the extra markup they get on the price too. We'll always do what we can within reason to be fair and to keep our customers happy with old fashioned one on one customer service.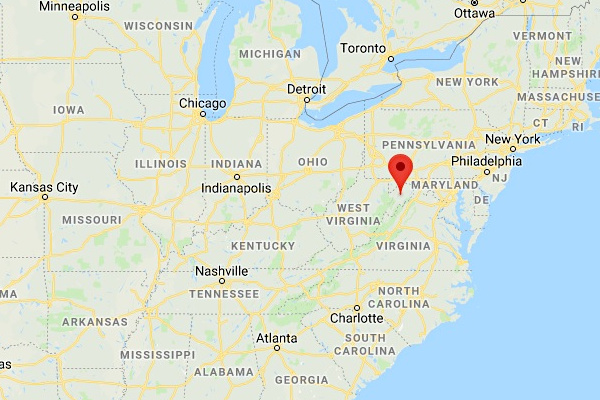 More Questions?
Like & Message us on Facebook.
Or send us a plain old email.